yummex Middle East Innovation Awards 2019
Put your most innovative products in the spotlight!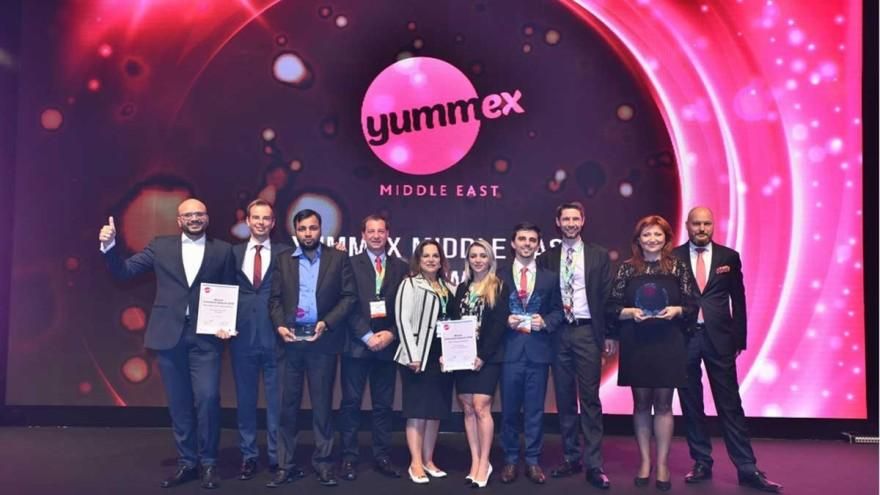 Rules of Participation
Only exhibitors at yummex ME are entitled to participate in the Innovation Awards.
Exclusively products corresponding to the yummex ME product directory, created after yummex Middle East 2018 and representing genuine new developments can be presented. The exhibitor guarantees that the registered products are its own new developments and that the presentation of the products does not violate any intellectual property rights or other rights of third parties.

In the event that Koelnmesse and/or DWTC is subject to claims for damages by third parties on the ground that their rights are violated by the exhibitor or by a product presented by the exhibitor, the exhibitor hereby agrees to indemnify Koelnmesse and/or DWTC from all such claims.
Participation is free. The number of products per exhibitor is limited to 2 products.
The Winning Product in each category will be chosen by an independent jury. The winners will be announced on the first day of the exhibition. The yummex ME Innovation Gallery showcases all innovative products. In addition, all yummex ME Innovation Awards winners will be showcased at ISM Cologne 2020.
Awards submissions shall be accepted exclusively via the online Exhibitor Zone. The participants are responsible for uploading product information and images themselves with copyright ownership.
Award entry submission Deadline: Wednesday, 25 September 2019