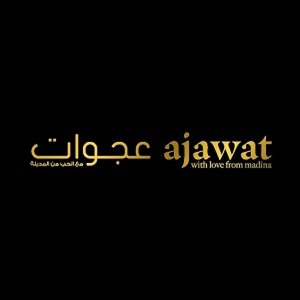 AJAWAT
Hall: ZAB5 Stand: Z5-R51
| Chilled & Fresh Food
| Dates & Date Palm Products
| Halal Food
| Health, Wellness & Free-From Products
| Organic Products
| Other
| 2019
Ajawat is a dates' brand with a conscience. With an array of products and services, we cater to our clients' every requirement from packaged dates and stuffed & specialty dates; we provide it all.
Fresh Saudi Dates:
Ajawat is a one-stop-shop when it comes to loose dates from Saudi Arabia. Ajawat offers all varieties and grades of dates to its customers at very competitive prices including certified organic dates. Our experts source fresh dates directly from farms that are sorted, graded and processed as per client requirements.
Ajawat Packed Dates:
If you are looking for high-quality packed dates, Ajawat dates will definitely be a perfect fit. Fresh dates from Madinah are handpicked, sorted, cleaned and polished. You can choose between standard packs in various sizes or premium gift packs for you and your loved ones.
Specialty, Stuffed Dates and Products:
Ajawat has an array of exotic date delicacies for its customers. A variety of dates are stuffed with unique blends of nuts, condiments and coated with different chocolates.
Consultation & Sourcing Services:
Optimum date solutions; one call away!! Ajawat has unique solution suites for their global partners. Organizations have access to our pool of experts and strong network of date farmers, stockists, and factories across the Kingdom to fulfill all dates' needs. We offer services:
Sourcing
Private labelling
Product development
Quality assurance
Private Labeling:
The Choice is Yours!!! Ajawat will set up your own personalized dates' brand. We offer a multitude of services from identity development to customized branded packaging. Tailormade solutions are available to suit all budgets and target markets.
Luxury gift boxes:
For any gifting occasion, Ajawat caters to exclusive tastes and provides custom-designed gift boxes inspired by design elements from the two Holy Mosques and other Islamic patterns crafted to excellence using premium material.
Address
Madinah Office: 7885 King Abdulaziz Road
Madina Al, Munawara
Madina Al, Munawara
42392
Saudi Arabia
Products
Ajawat is a dates' brand with a conscience. We believe in quality and promise to bring only the best dates from Al Madina Al Munawara to your home anywhere in the world. Following international qualit ...
Brochures