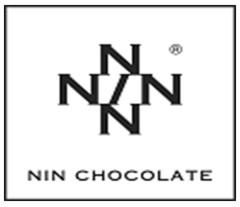 Nin Cikolata San. IC. Ve Dis Tic. A.S.
Hall: ZAB5 Stand: Z5-M62
| Confectionery
| Snacks
| Halal Food
| 2019
NIN Chocolate Industry Domestic and Foreign Trade Co. has established a modern laboratory infrastructure in which all kinds of physical, chemical and microbiological analyzes can affect food safety in the Ankara Anatolia Organized Industrial Area which can also compete with the most modern chocolate factories of the Europe and Turkey. This facility of NIN Chocolate contains machine park and 8000 m2 facility, chocolate production lines, specialty chocolate production lines, dragee production area, industrial products and boutique products production areas. Our facility also has international quality and food safety standards certifications for food safety. By continuously improving in line with Search & Development and quality objectives; It aims to be sensitive to customer demands which are among the leading companies in the sector.
Address
ANADOLU O.S.B. 12. CADDE NO:12 MALIKOY – SINCAN / ANKARA – TURKEY
Ankara
06909
Turkey